Mission Statement
Matthew 28:18-29--"Go ye into all the world and preach the gospel to every creature, baptizing them in the name of the Father, the Son, and the Holy Ghost, teaching them to observe all things whatsoever I have commanded you, and lo I am with you alway even unto the end of the world."


In addition to providing the gospel message of Jesus Christ to the world and the opportunity to serve Him through baptism and church membership, Mt. Moriah offers, Spirit led, Bible-based teaching, discipleship training, worship opportunities, Christian fellowship, age-based bible study, inspirational singing and much more!!!
Regular Service Times
Sunday School--10:00AM
Morning Worship--11:00AM
Sunday Evening Services--5:30PM
Wednesday Bible Study--7:00PM



ARE YOU SAVED???

John 3:16--"For God so loved the world that he gave His only begotton Son, that whosoever, [insert your name here!] believeth in Him should not perish, but have everlasting life."
God wants you to be saved. All you have to do is ask. Here are the ABC's of salvation.
A- Acknowlegde that you are a sinner
B- Believe in the Lord, Jesus Christ
C- Confess your sins
He's waiting to hear from you. He's always just a prayer away.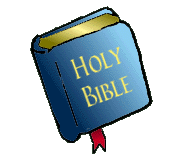 General Information
To order products listed on this site, obtain transportation information, begin receiving a hard copy of the weekly church bulletin, or for more information about who we are and the benefits of our message and services, go to our About page and our What's New page. For questions, link to our Contact page.

Mt. Moriah Church Info